Published by OneSwitch.org.uk Wednesday, 26 July 2006 11:01 pm.


0

Comments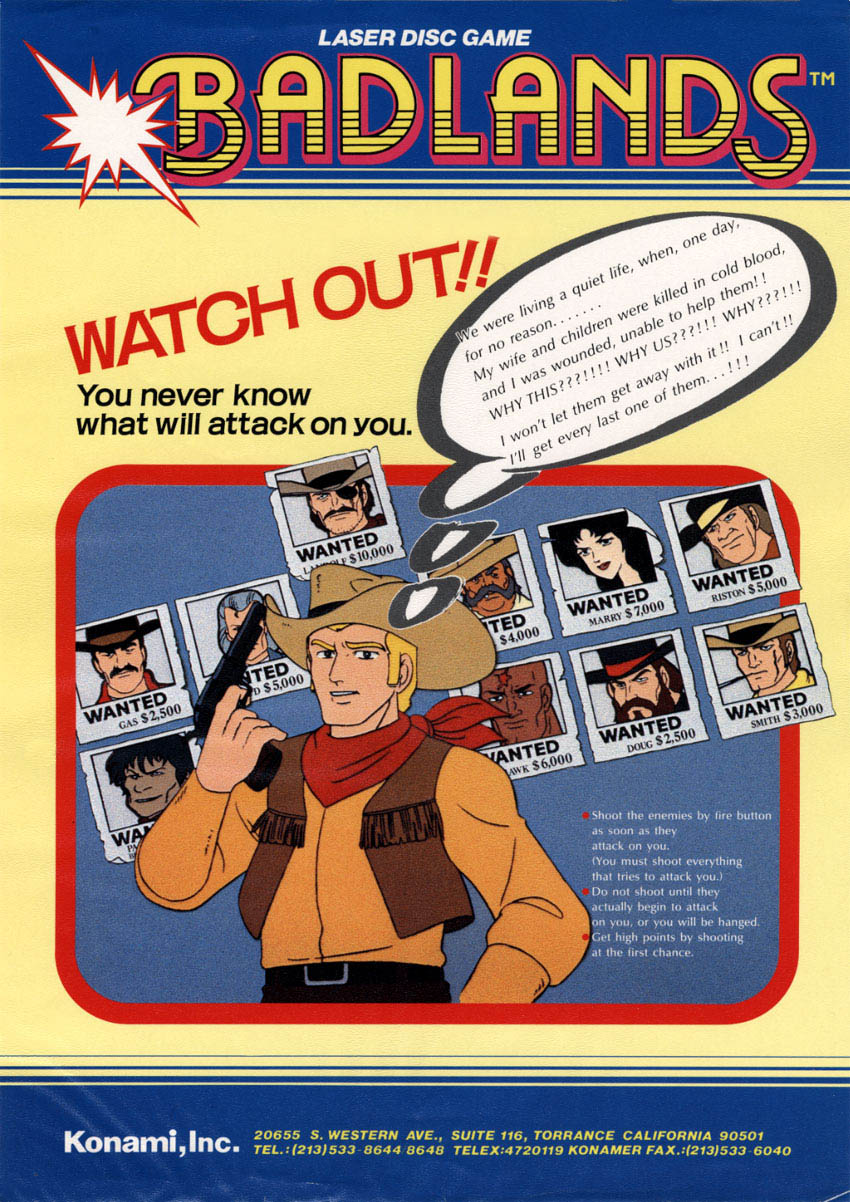 This may be the most obscure ever! Konami released a laser disk coin-op game "Bad Lands" in 1984, that relied upon a single button for play.
The game was an animated Western, where you simply had to hit your button to fire at baddies as soon as they started to attack you. Shoot too soon, and you'd be hung. Cheerful!
Reminds me a little of the very basic but fun one switch game "Gunslinger" which can be downloaded from the OneSwitch library.
Labels: Arcade, history, one-switch games